CSS Grids

Web design agencies historically were at a crossroads between developing a desktop-friendly and mobile-friendly website. They also had to configure the site to determine which device a visitor is using, so that the visitor could be redirected to a web version that fits the screen size of the device.
It is time to go for a smart CSS grid if you want your interface to be sensitive and versatile for both the desktop and mobile. You won't have to worry about building a desktop-only or mobile-only platform with a CSS grid any more. This layout system can make multiple versions of your website adaptable to suit the screen size of a user.
A smart CSS grid provides a high-quality experience to website visitors regardless of the type and size of the computer they are using. The layout system allows web designers to arrange content into columns and rows which will automatically adjust to the user's computer screen size.
Smart Videos
This feature of the website is not fresh but there are high expectations that it will be fashionable in 2020. A lot of people love videos after all because they are engaging. So, videos are a must-have for your website and you should use them as a marketing tool effectively.
You need to think carefully, for instance, about what video content you put on your site. It has got to have purpose and meaning. It goes without saying that the video should also be of high quality. You can use videos as your company's visual representation–to answer questions like who you are, what you do, what you can deliver to your target audience, and so on.
Motion Elements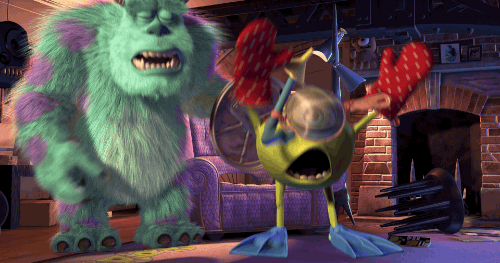 We live in a fast-paced digital world and with that comes our short attention span and impatience. When we're on the internet looking for something, we always want it to be provided to us instantly.
If you are a designer of websites, you can take advantage of this trend by incorporating movement design to your site. Motion designs can provide immediately entertaining and insightful information to the users. These also have greater effectiveness than textual or pictorial content.
For example, you can use GIFs as one of the design elements of your moving website. In comparison to videos, GIFs load more easily, which is an excellent advantage when it comes to user experience. GIFs will convey even the most complicated details to visitors to your website in a short time. GIFs work fine with any device and browser as well.
Asymmetric Designs
Website projects are expected to become even bolder in 2020. As such, the use of asymmetric structures that reflect fun, excitement, uniqueness, and individuality can be anticipated to increase.
The use of asymmetric templates on personal websites can already be found on today. This style of website design is creatively appealing for the owners of personal websites. Nevertheless, given its perceived novelty, you should make sure that asymmetric designs and broken-grid systems are used with greater care.
Users can consider asymmetric web designs chaotic if not done correctly, particularly when deployed on websites with a significant amount of live content. In this situation it is best to look for other website templates that are personable.
Voice User Interface (VUI)
Nowadays, several computers are fitted with smart virtual assistants such as Cortana, Siri and Google Now. This phenomenon is making way for the growing number of people using voice queries. Obviously, looking for voice is more convenient than taking the time to manually type your questions.
Innovation, as they say, represents opportunity. With the popularity of voice search, website designers and developers should make sure that voice-capable interfaces provide the best user experience.
The buzzwords today are Artificial Intelligence (AI) and Machine Learning. Therefore, you should always stay up-to-date with these technical developments for web designers and developers as it's not a distant possibility that these new technologies will dominate the user interface of tomorrow.
Artificial Intelligence

Advanced machine learning will be useful to web designers and web developers as it can provide user data and behavior insights. This will help web designers and developers to create a more targeted and personalized landing pages based on such useful insights.
3D Elements
People should look forward to increasing popularity of 3D modeling and rendering of website designs by 2020. Experts say 3D modeling and rendering will be more affordable and accessible, even to people with no advanced 3D experience. Brands such as Defy and Adidas are now on their websites adopting 3D modeling.